"Each leatherneck's tale is different. Only after my father's passing did I become acutely aware that only one was uniquely mine."
—Excerpt from "Semper Odyssey: Conflicts of a Marine Reservist"
John Caldwell
A Memoir of Faith,
Family and Service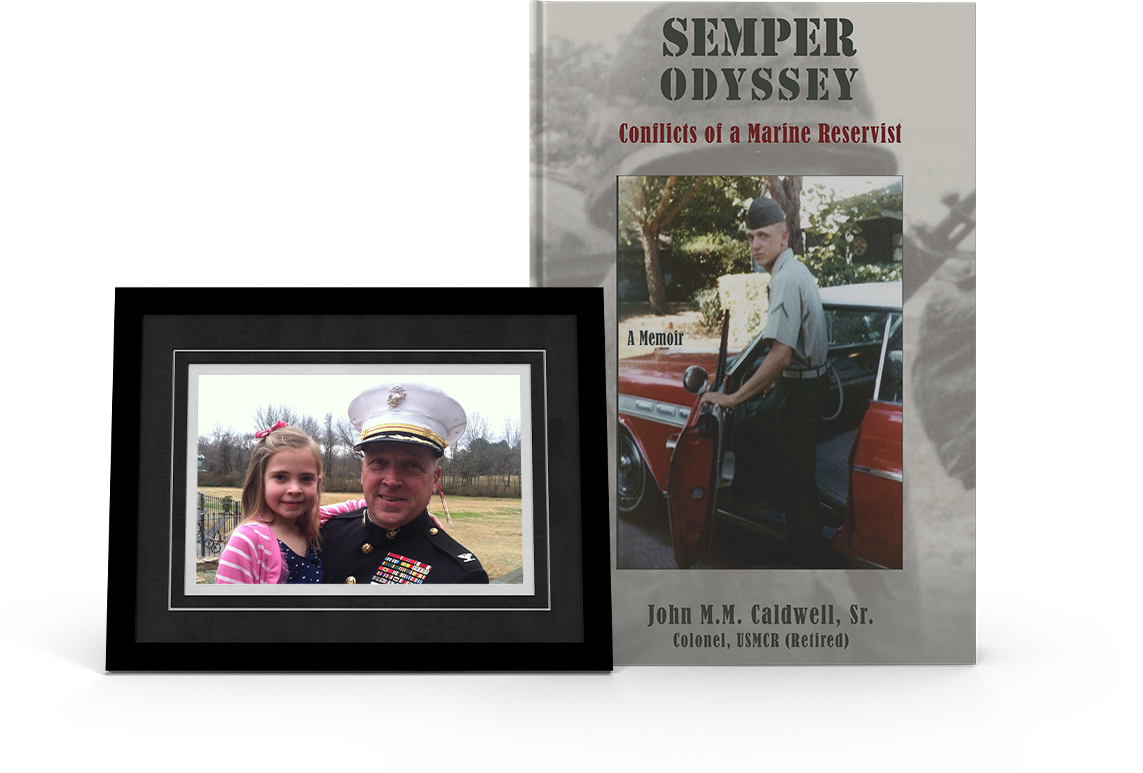 Colonel John Caldwell is a second-generation Marine and a first-generation politician. Combat experiences that earned him a Bronze Star and other awards are preceded by youthful escapades and followed by unexpected career twists. A daring jump from a moving freight train… A nearly fatal encounter with a Western Diamondback Rattlesnake…. not to mention the labor and delivery countdown of his firstborn on an insane interstate trek between duty stations. The world of politics would be a cinch, or maybe not.
Recollections and experiences bounce back-and-forth between the civilian and military worlds keeping status quo derailed and readers intrigued. Family, friends, as well as the unmentionables – religion and politics – are splattered throughout.

Commissioner Caldwell's candor provides refreshing glimpses of personal and public service in his one-man crusade to inspire others. His "let the world spin" approach to life's chaos and setbacks is enough to challenge even the most casual reader. Marines, especially Marine Reservists will be the first in the Amen Corner. Veterans and their families will love it. Politicians and politicos need it. Anyone who enjoys connecting with a character in a well-written memoir will finish this literary journey happily exhausted!